100% certified organic whey protein concentrate from the milk of EU grass fed, hormone free cows
No other ingredients. 100% whey protein powder, therefore no added sweeteners, preservatives or flavours!
1kg certified organic whey protein in each packet, 80% protein, scoop included
Soy-free, gluten free, acid and bleach free processing
80 grams of organic protein and 19.6 grams of Branched Chain Amino Acids (BCAA's) per 100g
whey care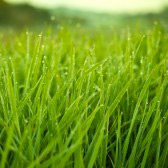 Organic pasture production
The moderate temperate climate of our dairy farmers farms located in Austria, France, Germany and Slovenia allows cows to graze on fresh pasture all year round. All farms are 100% organic which means they adhere to strict organic pasture management techniques which prohibit the use of synthetic chemical fertilisers.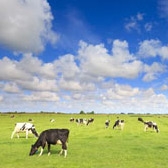 Grass fed hormone free cows
Our farmers raise a heritage breed of healthy cows. Our farmers are independently certified organic and ensure that animals are well managed and cared for. As part of the GMO free organic programme our farmers are verified to ensure they adhere to best practices to avoid GMO inclusion into the food chain.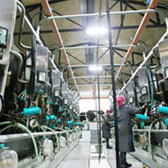 Cold processed, ultra filtration, hygienic whey separation
Liquid organic whey undergoes cold-processing, ultra filtration and a short period, low temperature drying to produce an all natural powdered organic whey protein concentrate. Whey processing facilities undergo strict and routine cleaning and inspection. Organic Daisy Whey Protein Concentrate is free from Acid and Bleach processes and is independently tested for impurities including heavy metals.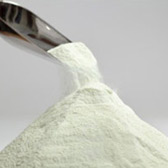 Quality powder production and finishing
Our all natural 100% organic whey protein concentrate is then carefully blended to create a fine whey powder readily usable in a variety of liquids.
Low carbon packing and shipping
Whey concentrate packing is free from phthalates, heavy metals and genetically modified (GM) components. For shipping Organic Daisy Whey Protein Concentrate we use combined storage and container facilities which means our carbon footprint is shared and minimised. Final packing services to you, the end customer, uses recycled boxing and packing material.


more info
100% Organic whey protein concentrate, undenatured using low-temperature ultra-filtration
Contains pure whey from the milk of grass-fed hormone free cows
Complete protein rich in branched-chain and essential amino acids
20 grams of protein per 25gram (1 scoop) serving, with naturally occurring lactoferrin and immunoglobulins
No added sugar, sweeteners, preservatives, colours or flavours
Independently tested and verified: 150mg of glutathione/serving (600mg/100g powder)
Soy-free, Non GM, gluten-free and hormone-free
Organic daisy whey protein concentrate can be added to a smoothies, or mixed into milk, juice or water. Add one scoop and stir, blend or shake. Provides a light creamy natural taste.
Raw whey is over 99% water. The whey is filtered via low temperature ultra-filtration.
The excess water is separated, filtered leaving a concentrated whey.
The concentrated whey is then heat treated (to 72°C for 15 seconds to meet UK food standards regulations) and dried at low temperature to remove residual water and create powdered whey.
The packaging of organic daisy whey protein concentrate is done by a certified organic processor.
Our packaging is free of phthalates, heavy metals, and genetically modified (GM) components.
Nutritional information per 100g (% GDA)
| | |
| --- | --- |
| Energy | 1554kJ, 388kcal |
| Fat | 5.0g |
| - of which saturates | 2.5g |
| Carbohydrates | 3.5g |
| - of which sugars | 3.1g* |
| Fibre | 0g |
| Protein | 80g |
| Sodium | 0.3g |
*includes lactose of which 3g/100g of powder
Other content
Cholesterol 140-230mg/100g
Calcium 550mg/100g
Phosphorus 420mg/100g
Potassium 480mg/100g
pH 6.7
Amino Acid Composition per 100g
| | |
| --- | --- |
| BCAA's | 19.6g |
| IgG (Immunoglobulin G, HPLC) | 7-9% |
| BSA (Bovine Serum Albumin, HPLC) | 3-5% |
| Lactoferrin (HPLC) | 0.05-1.2% |
| Glycomacropeptide (HPLC) | 0.5-5.0% |
| Alpha-Lactalbumin (HPLC) | 12-15% |
| Beta-Lactoglobulin (HPLC) | 48-52% |
| Glutathione Content | 600mg |
Amino Acid Profile per 100g
| | |
| --- | --- |
| Alanine | 3.7g |
| Arginine* | 1.2g |
| Aspartic Acid | 10.1g |
| Cystine | 1.4g |
| Glutamic | 15.2g |
| Glycine | 1.8g |
| Histidine* | 1.0g |
| Hydroxyproli | 0.8g |
| Isoleucine** | 4.9g |
| Leucine** | 9.9g |
| Lysine* | 7.6g |
| Mathonine* | 2.1g |
| Phenylalnin* | 2.3g |
| Proline | 6.1g |
| Serine | 4.7g |
| Thronine | 7.2g |
| Tryptophan* | 1.1g |
| Tyrosine | 2.3g |
| Valine** | 4.0g |
*EAA (Essential Amino Acids)
**BCAA (Branch Chain Amino Acids)
Whey protein is proven to stimulate muscle protein synthesis, increase lean muscle mass, decrease body fat percentage and enhance glutathione status.1,2,3,4 Full spectrum BCAAs and EAAs, your body has an increased need for with endurance exercise, and crucial after any exercise to enhance protein synthesis and muscle growth during the recovery period.1,2,3 Lactoferrin and Immunoglobulins, respectively, have shown, to have immune-modulating activity through both antimicrobial and antitoxin activity;6 possible increased resistance to viruses such as hepatitis, cytomegalovirus and influenza,7 and may confer disease protection through promoting the activity of the immune system.6
References
Wolfe, Am J Clin Nutr 72:551S-557S, 2000.
Volpi et al. Am J Clin Nutr 78:250-58, 2003.
Lands et al. J Appl Physiol 87:1381-85, 1999.
Dernling et al. Ann Nutr Metab 44:21-29, 2000.
Cribb et al. FASEB J 17;5:a592.20, 2003.
Harper WJ. Biological Properties of Whey Components.
A Review. Chicago, IL: The American Dairy Products Institute, 2000.
Hoerr et al. Nutrition 16(7-8):711-713, 2000.
about us
customer testimonials
Great quality, good to see a certified organic product on the market
Tim
Super fast delivery, EXCELLENT SELLER, HIGHLY RECOMMENDED
Khalid
Prompt delivery as described
Rebecca
Lots of good whey's out there but none as good as this for taste, goodness and value for money.
Leon
Good service, exellent product, quick delivery.
Louise
Submit a testimonial
Convenient, wholesome whey protein is one the most difficult things to incorporate into a busy and active lifestyle, but it is vital to your health and wellbeing.
Where your food comes from is important, and what goes into making the purest organic whey protein available is just as important as what does not. Organic Daisy whey protein concentrate starts with the finest natural and raw ingredients and does as little to them as possible.
Our raw milk is produced by farmers who believe in the welfare and humane treatment of their animals. These cows graze year-round on pasture based foods which include fresh grasses, clover, pasture based foraging plants and grass based silage/baleage.
The raw milk produced is naturally high in conjugated linoleic acid (CLA's), lactoferrin and immunoglobulins. Our organic whey protein concentrate is produced to EU organic standards and is our guarantee to you that during milking, our cows have never been given hormones, antibiotics, steroids, or genetically modified feed (GMO).
Certificate of Organic Authenticity
For the process to convert liquid whey to a powdered form we use industry leading processing techniques of cold-processed microfiltration and small batch drying to ensure the most nutrient dense whey protein powder.
Each bag is hand packed under the direction of certified organic processor. Our packaging is done in an environmentally conscious facility.